This morning as I woke up, I heard a whisper:
Sadiq Khan
nothing else.  The only Sadiq Khan I know of is the Mayor of London. I do not know him, and I harbor no ill will or malice toward him. I am speaking only what I heard in the Spirit.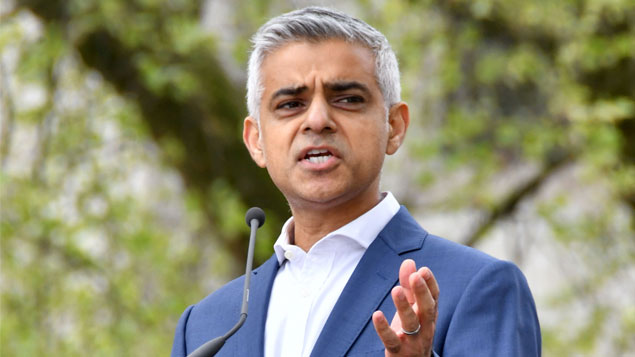 Nils Jorgensen/REX/Shutterstock- Courtesy of https://www.personneltoday.com
My morning bible reading came from Psalm 42. As I read it, I knew this was a call for an imprecatory prayer. An imprecatory prayer is thought of as  curses prayed on and against ones enemies. This is a simplified view of how God calls the righteous to call forth justice in the earth. Praying imprecations is not calling curses against your enemies, it is a call for judgement against the enemies of God. In deed , Jesus told us to "love your enemies and pray for those who persecute you." Jesus knows that love for your enemies is necessary for our prayers to come from a pure heart. As 1 Corinthians 13 says:
Love is patient, love is kind and is not jealous; love does not brag and is not arrogant, does not act unbecomingly; it does not seek its own, is not provoked, does not take into account a wrong suffered, does not rejoice in unrighteousness, but rejoices with the truth; bears all things, believes all things, hopes all things, endures all things. Love never fails
Jesus knows that with love in our heart the first prayer we will pray is "thy Kingdom come, thy will be done." When we pray in this way- with love and a pure heart seeking God's will- then we may be prompted by the Holy Spirit to pray these imprecatory prayers.
He who chastens the nations, will He not rebuke, Even He who teaches man knowledge? For judgment will again be righteous, And all the upright in heart will follow it. Who will stand up for me against evildoers? Who will take his stand for me against those who do wickedness? Psalm 94:10,15-16
Today, I pray for Sadiq Khan. I believe that Psalm 94 will be made manifest in his life soon, not because we pray against him, but because we pray for righteousness, justice, and mercy.
He has brought back their wickedness upon them, And will destroy them in their evil; The LORD our God will destroy them. Psalm 94: 23
Please take time to read Psalm 94 in it's entirety.